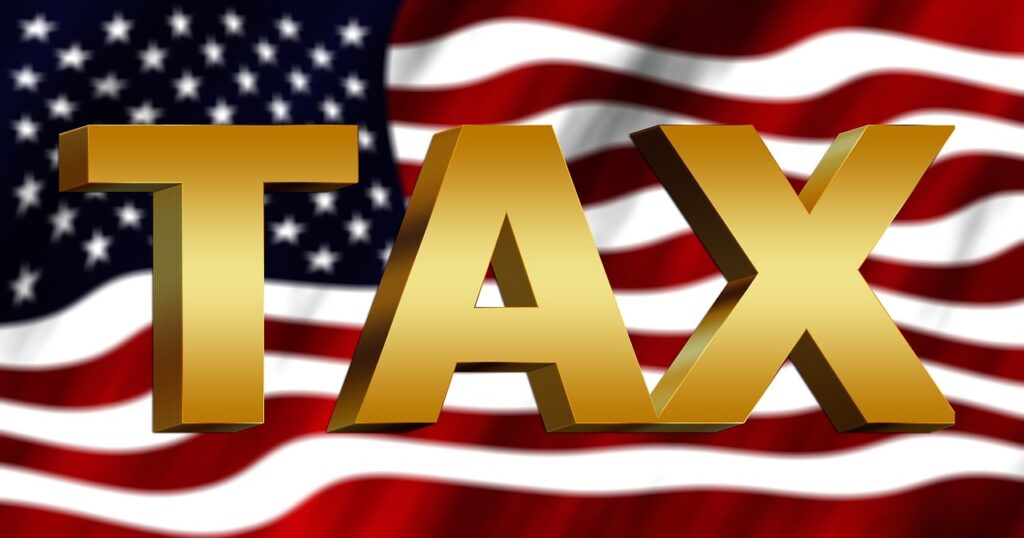 Tax Planning for the Years Ahead  – A Reminder of the TCJA Tax Laws Scheduled to Sunset
With the end-of-year tax planning season knocking on our doorstep, we offer these reminders of potential tax increases looming in just two years. The Tax Cuts and Jobs Act (TCJA -aka Trump Tax Laws) which was passed in 2017, and went into effect in 2018, is set to expire at the end of 2025.
Even if the sunsetting of the Trump tax breaks does not occur, our higher interest rate environment is likely to increase most citizens' tax payments (quarterly and/or annually) going forward given that any portfolio with a meaningful percentage of fixed income may be earning 3+ times the interest and coupons that these same bonds did in recent history. Many regular savings and money market accounts have seen more than a 10-fold increase in interest in the last year. Furthermore, as appropriate, this potentially raises the benefit and impact of deliberately placing income-producing assets into one's tax-deferred (e.g. traditional 401k and IRA) and tax-free (Roth 401k/IRA) portfolio(s) – known as asset location.
Separate from the TCJA, the Old-Age, Survivors, and Disability Insurance (OASDI) program's annual trustees report was recently released at the end of March. In the report, the estimated "exhaust date" for the Social Security Trust fund shifted closer by one year (to 2034 from 2035). Further, it is now estimated that annual revenues in 2034 may only be sufficient to cover 80% of total benefits. This is one other area that may lead to higher tax rates in the coming years. 
Below is a list of the most notable sunset provisions from the TCJA that without a passage of a new law, will automatically lapse to pre-2018 levels. In other words, the base scenario is that the law will go back to pre-TCJA levels. Beyond taxes, before the TCJA was passed, you may recall that citizens paid a fine to the IRS if they did not have health insurance. This is another provision that ostensibly would return. 
Estate and Gift Tax
The TCJA doubled the 2011 estate and gift tax exemption of $5M (adjusted for inflation to slightly over $11M for single tax filers and $22M for couples). To be clear, this means that without any estate planning, estates above these levels could be taxed ~40% above the exemption level. In 2023 (per the TCJA), inflation indexing brought these numbers up to $12.92M per person and $25.84M for couples. If a law is not passed to make these provisions permanent, these limits will revert back to ~$6.8M per person (~$14M for a couple) – in other words, back to the original $5M level (indexed for inflation) and not necessarily in the proportions.

We have been encouraging clients to consider these limits and make decisions PRIOR to 2025, as an untimely passing may result in your assets/wealth going to one of three entities:
A spouse and/or your children
A chosen charitable organization
The IRS via estate taxes – and, not necessarily in the proportions you would want. 
A properly crafted estate plan can best help you influence which of the above entities (and the proportions) your wealth goes to. We can partner with you to consider strategies that can mitigate this issue, including gifting, spousal trusts, estate plan liquidity insurance, etc.
Income
Taxes – personal tax brackets will revert back to pre-TCJA levels, which means most taxpayers may see their marginal tax rates increase. Not only is this likely to translate into higher income taxes from 2026 forward, but it will also make tax planning opportunities such as Roth conversions more expensive. As an example, the top individual, estate, and trust tax bracket would go back to 39.6% (from the current 37%). For a deeper dive into how these changes might impact you, here is a link to a table that shows the prior tax brackets and how they changed in 2018: https://www.taxpolicycenter.org/briefing­book/how-did-tax-cuts-and-jobs-act-change-personal-taxes
Child
Tax Credit – the TCJA increased the child tax credit from $1,000 to $2,000 per child under the age of 17. The TCJA also made the child tax credit refundable up to $1,400 – the refundable provision means that even if you don't owe taxes (if your income is too low), you can still get a partial credit/refund. Again, this will revert back to $1,000 unless the TCJA is made permanent by Congress (and would no longer be refundable).
Mortgage
Interest Deduction – before the TCJA was passed, taxpayers could deduct interest and mortgage payments per the first $1M of debt to purchase (or materially renovate) a primary and secondary residence, plus the first $100K in home equity debt. After TCJA was passed, deductibility was limited to $750K and suspended the deductibility of home equity, unless it was used to improve one's home.
Charitable
Giving – the annual deduction limit for cash contributions to public charities was increased from 50% of Adjusted Gross Income (AGI) to 60%, and this will sunset back to 50% in 2026.
529
Plans for K-12 Education – the TCJA permits parents to use $10K per year tax-free to be used for K-12 education tuition at a public, private, or religious institution. The SECURE Act in 2019 expanded this allowing account holders to withdraw funds for a beneficiary's apprenticeship (if registered with the Department of Labor).
Corporate
Tax Rates – prior to the TCJA, corporate tax rates followed the schedule shown to the right. The law changed business taxes to a flat 21%. This flat rate is lower than most of the previous marginal rates, so most corporations ended up with a lower federal tax bill:
Most tax changes were more favorable post-TCJA than pre-TCJA, so we believe it's prudent to plan for these changes to happen. So, the next couple of years will likely present a benefit for those who deliberately model and make timely decisions in advance of the sunsetting deadline on 12/31/2025.
This should help taxpayers make the most of their income, charitable giving, and major purchases (such as a home). Other provisions such as the elimination of the estate income tax associated with federal or private student loan debt relief might also re-surface, as well as pass-through business owner deductions and idiosyncratic rules for professional services (lawyers, doctors, and consultants).
Preparing early and working with a team of advisors including your financial planner, and the team that surrounds them (tax professional, estate attorney, insurance professional, etc.) to proactively plan for these changes may have a material effect on your wealth.
Please reach out to us if you would like our help in assembling the team to make the most of your financial decisions. Importantly, we recommend meeting on taxable estate matters not later than early Fall (by September) of each year BEFORE 2025 to allow ample time to put any decisions/changes you wish to make into effect (without being rushed to complete prior to a given year-end).
We look forward to partnering with you on this and other strategic planning opportunities, and we welcome your feedback and updates as you think through how to move forward.