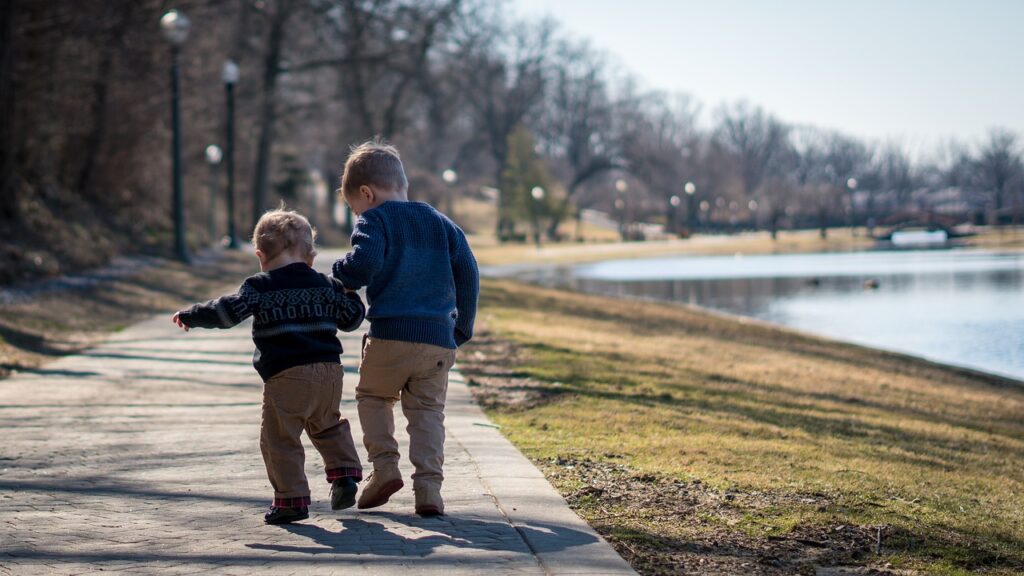 Avoiding it Doesn't Make it Go Away
"Even though I have a big presentation to give at work today, it's my mother's birthday, and I promised to coach my daughter's soccer practice tonight, I think I'd really like to take a top-down look at my overall estate plan today," said no one ever.
You are not alone.  Few of us like to face our mortality or imagine a time when we won't be able to care for our loved ones.  Not doing so, however, is a disservice to them.   Take it in manageable bites, and stay committed to your best intentions.  
Below are some thoughts that will help get you started, or started on a review of your existing documents.  We'd also like to take this opportunity to invite you to take our "Estate Plan Stress Test."  This is an opportunity for you to cross-check what you have (or might want to have) in place for your heirs, Power(s) of Attorney (POAs), Executor/Executrix, loved ones, organizations, pets, etc.  There is no obligation and it is free of charge.
You can begin by simply thinking about two basic components of material that your successors will need.
The first is a set of legal documents that are needed to help process your property.
The second component is knowledge and access to information that will help your loved ones clearly understand and follow through on your wishes.
Let's Get Started – The Legal Document Set
Wills and trusts are two of the most popular estate planning tools. Both allow you to spell out how you would like your property to be distributed, but they also go far beyond that.
Just about everyone needs a will. Besides enabling you to determine the distribution of your property, a will gives you the opportunity to nominate your executor and guardians for your minor children. If you fail to make such designations through your will, the decisions will probably be left to the courts. Bear in mind that property distributed through your will is subject to probate, which can be a time-consuming and costly process.
Trusts differ from wills in that they are actual legal entities. Like a will, trusts spell out how you want your property distributed. Trusts let you customize the distribution of your estate with the added advantages of property management and probate avoidance. While trusts offer numerous advantages, they incur upfront costs and ongoing administrative fees. The use of trusts involves a complex web of tax rules and regulations. You should consider the counsel of an experienced estate planning professional and your legal and tax advisers before implementing such strategies.
Wills and trusts are not mutually exclusive. While not everyone with a will needs a trust, all those with trusts should have a will as well.
Incapacity poses almost as much of a threat to your financial well-being as death does. Fortunately, there are tools that can help you cope with this threat.
Similar to the durable power of attorney, a health care proxy is a document in which you designate someone to make your health care decisions for you if you are incapacitated. The person you designate can generally make decisions regarding medical facilities, medical treatments, surgery, and a variety of other health care issues. Much like the durable power of attorney, the health care proxy involves some important decisions. Take the utmost care when choosing who will make them.
A related document, the living will, also known as a directive to physicians or a health care directive, spells out the kinds of life-sustaining treatment you will permit in the event of your incapacity. The directive creates an agreement between you and the attending physician. The decision for or against life support is one that only you can make. That makes the living will a valuable estate planning tool. And you may use a living will in conjunction with a durable health care power of attorney. Bear in mind that laws governing the recognition and treatment of living wills may vary from state to state.
Naming of Agents – Choose Wisely!
* Agents have a fiduciary responsibility to you and your estate. This is a legal standard for the care with which they must make decisions or face culpability.
* Being an agent, while considered an "honor" can also be taxing from a time, effort and emotional perspective. Consider your agent's ability and willingness to take on this responsibility; be sure to have a discussion with them to help them understand the commitment level that will be required.
* Consider avoiding "co-agent" situations when naming agents. Naming a single (or odd-number of agents) avoids issues of disagreement due to equal votes.
* Consider naming an institution, law firm, or an accounting firm as the last in the succession of agents to avoid a court petition if none of the other agents are able/willing to serve.
The Non-Legal Document Set
These documents offer color to your legal document set.  They provide considerations and assistance to your Executor/Executrix, Power of Attorney(s), heirs and loved ones.  They are not legally binding, however, they can be tremendously helpful to the team you have put in place to manage your affairs.  
The Letter of Instruction: 
A letter of instruction (also called a testamentary letter or side letter) is an informal, non-legal document that generally accompanies your will and is used to express your personal thoughts and directions regarding what is in the will (or about other things, such as your burial wishes or where to locate other documents). This can be the most helpful document you leave for your family members and your executor/executrix.  

Unlike your will,

a letter of instruction remains private.

Therefore, it is an opportunity to say the things you would rather not make public.

A letter of instruction is not a substitute for a will. Any directions you include in the letter are only suggestions and are not binding. The people to whom you address the letter may follow or disregard any instructions.
There are many tools/formats to help you capture these details from logins and passwords, to safety deposit box keys, to funeral wishes, to bill processing…really the sky is the limit. Please reach out to us if you would like ideas on how to best get started with a format to capture this important information.
The Ethical Will:  
This is a personal document to be passed on to your loved ones.  Stories, dreams, hopes, values…this is your document to communicate a lasting legacy as you wish.  An example follows.
An Example "Letter of Love"
For my children, words to last a lifetime:
You have been the delight of my life, the crucible in which I became an adult. I remember each of your births. They were the most wonderful days of your parents' lives.
I know that my oldest child, Matt, probably wished sometimes he were the only child, and I have heard you two older boys wonder aloud why we had the two smaller children. But four children made an absolutely right-sized family for your father and me.
Tom Cruise said to Renee Zellweger in the movie "Jerry Maguire," "You complete me." Well, each of you completed us and our family. I hope and pray that you will cherish and nourish your sibling ties as you grow up and grow old.
Because Dad and I are both wordsmiths and storytellers, the written word has always been important to us. Read as if your life depended on it; it does. Keep a diary; that way you can have a record of your childhood.
Keep in mind we have a family weakness for alcohol. You know that a couple of your uncles struggled to drag themselves out of the depths of alcoholism. Be suspicious of intoxicants. They are not the source of fun.
What is fun? Fun is running and shaking your booty. Fun is singing; fun is dancing to the music of the television commercials, as Maeve and Tom do. Fun is laughing, especially with those you love. Fun is sledding down Mr. MacPherson's hill, and going camping. Fun is being silly. Fun is discovering new things and new places, especially with those you love.
As I write this, there are reports that the Internet is starting to rob us of in-the-flesh personal connections. You can have fun on the Internet, but don't live and die by virtual fun. The most fun is faceto-face and touchable.
There's an old saying: "If it's worth doing, it's worth doing well." Let me amend that to say: "If it's worth doing, it's worth doing poorly." I fear that, more and more, your generation will shy away from taking risks, believing we have conquered the conquerable frontiers and that risks could endanger a comfortable status quo, a comfortable self-image.
But if you don't try, if you don't stretch, you don't develop. So try something you want to do that you've never done. And if you do it poorly in the beginning, keep at it. You'll do better. If it's worth doing, it's worth doing poorly. This message is aimed particularly at you, Matt. Don't always take the safe bet.
Freud, the old goat, said we are shaped by our work and our love. I believe that. We are also shaped by our whimsy and our passion and, God willing, they intersect with our love and our work. As I grow older, I also understand we are shaped by loss.
I am not especially church-oriented, but every day I say that line from the Scriptures: "This is the day the Lord has made: Let us rejoice and be glad."
I do believe we have a responsibility to the larger community. The trick is figuring out how to contribute. That's why Dad became a mentor to an urban kid. I tried to be helpful to readers and viewers who contacted me. We always contributed to charities we deemed worthwhile. I remember my mom sending small checks to Franciscan missionaries when I was a girl.
Dad and I used to disagree about whether a couple of our friends who died young had made a lasting contribution. "They frittered away their talent," Dad would say. And I would respond, "But maybe the purpose of their life was to pass a stranger on a street corner and give him a smile at a critical juncture."
Now you may think I'm being overly dramatic, but when I'm driving or walking outside, I make it a point to look at strangers, to nod, to smile. Maybe that's the purpose of my life. Always reserve enough leisure time and mental space to smile.
Through our work, your father and I have met rich people and celebrities. Wealth and high profile are their own challenges in life. I wish you enough money to support yourself, your family, and the good causes of your choice, and enough celebrity to get across the message you need to get across to those to whom you need to speak.
Matt, you seem to have a philosophical bent and good people skills. You say you want to be a psychologist. Tamp down any tendencies towards arrogance and let your native kindness and thoughtfulness guide the people in your care.
Mike, you are most like me in looks, temperament, sense of comedy, and writing ability. Try not to fight the similarities too much. You are like a razor cutting through bureaucracy, inefficiency, obfuscation, hypocrisy. Hone your sharpness to get across your message. But try not to cut people out of your life with your razor-sharp wit.
Tom, you are such a sunny human being, the kind of 6-year-old who blows kisses to his mom through the kitchen window. Dad says you are most like him. Dad's advice to the adult you will become: "Treat every person you meet as no better or no worse than yourself. Treat everyone as exactly equal to you."
Maeve, you are the sole female of the siblings. I have no idea whether domestic responsibilities will be more evenly balanced between the sexes in marriages of your generation. At the age of nearly 5, you are already observant, self-sufficient, self-defining, both hearty and sensitive. I wish you the strength to become the very special individual you already are, while nurturing relationships, friends, and families.
One last thing: We have this family problem with joke-telling. Nanny always told the punch line first, and then backed her way down the buildup. One time, she gave the punch line "Wrecked 'em? Damned near killed 'em!" and then gave the buildup for a whole other joke. So always pre-play the buildup to the punch line in your mind before you tell a joke out loud. This joke-telling inadequacy may be a genetic thing.
No matter how lost or disconsolate you may seem at various points in your life, I hope this helps to bring you back on track: That your parents loved you intensely, unconditionally, and imaginatively. Remember my voice when I sang you "Tura, Lura" before you went to sleep.