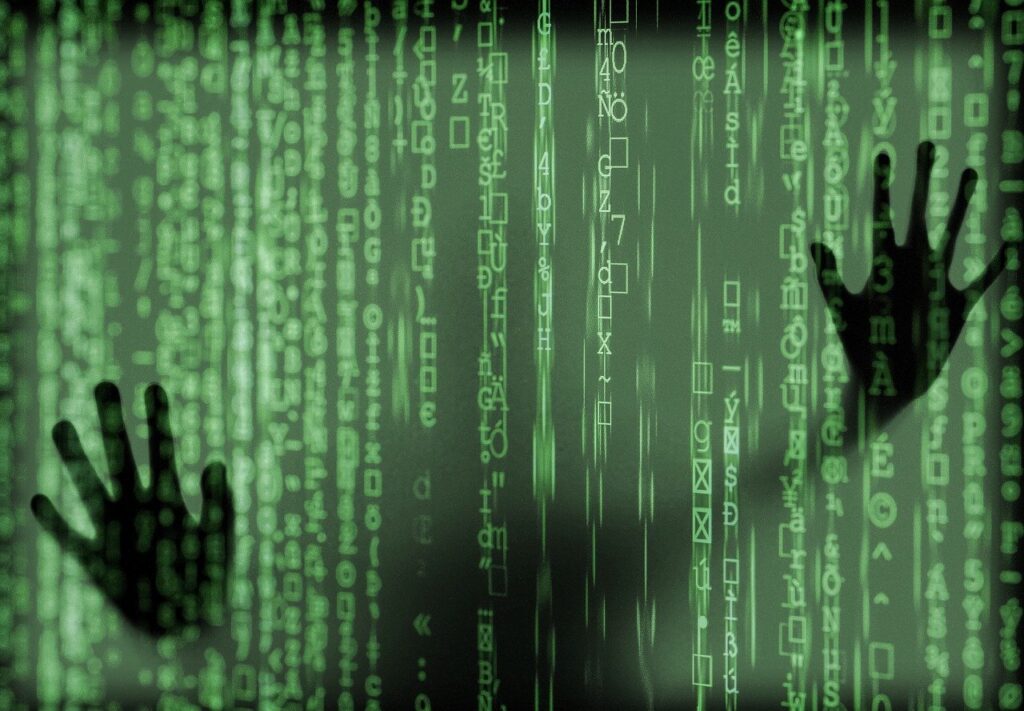 Dramatic?  Yes.  Probability of an attempted hack or breach?  High.
"When" and not "if" is a good place to start.  Focusing on prevention is the name of the game.
While "everything" is admittedly dramatic, it is intentionally dramatic with the hope of grabbing your attention. After all, we are competing for your time in the midst of a sea of other mediums which do nothing but specialize in channeling communication to you. Dramatic, sensational content, in fact.
The Artificial Intelligence (AI) movement propels targeted, creative, credible contact to new levels we are just beginning to understand. Was that email real or what it phishing? Why are devices listening to what you say despite your best efforts to block Alexa, Google, Siri, etc.? Was that my real voice or was it my avatar's voice? Is that call to help your grandchildren authentic or is it a scammer tugging at your heart? (After all, it really was their voice on the phone and they sounded scared). How much was the ransomware request?!
Identity and online protection discussions have been around for a while, which makes this discussion even more critical as people tend to get complacent with the measures they have already. After all, you ARE busy. If you assume that it is a matter of "when" and "not if" (a good place to start), below are some considerations for you and your identity (the real you and the avatar you).
Passwords – 15 is the new 10!
Fifteen characters, with mixed upper and lower case letters, numbers, special characters and pass phrases are the new standard. Don't make all your passwords the same, and change them periodically.
Signs of Limited Capacity
Pay special attention to your older family members for signs of limited capacity and work with them or their Power of Attorney to help ensure they are protected.
Assume Emails are Guilty Until Proven Innocent
Think before you click and confirm the email is authentic before downloading attachments or providing information.  Look carefully at the domain of the sender, and pay careful attention to the substitution of lower case letter "i", "l", and the integer 1 (for example).
Public Wi-Fi – Just Say NO!
Use your phone's password-protected hotspot, or if you must connect using public wi-fi, employ a software VPN to secure the connection.
Multi-Factor Authentication (MFA)
Confirm it is set up for every account you have that contains private data (date of birth, social security, account numbers, etc). If an app or website that contains that data does not offer multi-factor authentication, rethink the app.
Local Storage Hardware Encryption
Bitlocker, for example, in the Windows world will protect your local storage disc if your device is stolen.  
Social Media
Consider discretion in posting where you are, when you are gone, where you have been, etc.
Wire Transfers
Triple check through different avenues your wire instructions are precisely accurate. There is NO recourse if you wire to the wrong account. Real estate transactions are particularly wrought with wire fraud.
Cash Apps
There is no recourse if you send money to the wrong person. These apps are great for small exchanges among family or friends for convenience, but channel your payments through a credit card whenever possible for rewards, recourse and tracking purposes. And don't leave money in these apps at 0% interest!
Notify, Notify, Notify if an Issue Arises
Notify us, other financial institutions and the credit bureaus immediately if you have been a victim of identity theft or have been scammed in some other way. Manage your credit score through applications like Credit Karma. Not only is your (excellent) credit score an asset, but these applications will alert you to changes in your credit score signaling something may be amiss.
Please note that we are not security experts and the above list is not comprehensive. However, we have and will continue to maintain a leading edge with measures to protect your data, your identity and your personal information. We ask your partnership in the effort to do just that. Identity protection is most certainly a team sport.